Email Protection
MailEssentials Complete Online
Block email threats, maintain access to email even when your mail server is offline, and easily search and retrieve historical email messages – all with MailEssentials Complete Online, a comprehensive email security solution.
No Single Point of Failure. Leverage multiple systems at multiple data centers for maximum scalability and reliability.
Compatible with Any Mail Server. Get comprehensive email security, email continuity, and email archive – regardless of your email environment.
Filter Inbound and Outbound Email. Prevent inappropriate emails and malicious attachments from being sent either to or from your network.
Ensure Email Continuity. Access, respond to and send emails even in the event of a network or on-premise mail server outage.
Save Time and Money Now and Later. No capital expenditures, no start-up costs, and no hardware or software to install or maintain.
Archive Email Messages. Choose this optional service to aid in regulatory compliance and storage management.
As a cloud-based service, MailEssentials Complete Online uses top-notch spam protection and multiple antivirus technologies to block 100% of viruses and over 99% of junk mail before they enter your network. Its built-in continuity features allow you uninterrupted access to email even when your mail server is offline. In addition, an optional integrated archive service securely retains your important email messages for subsequent search and retrieval.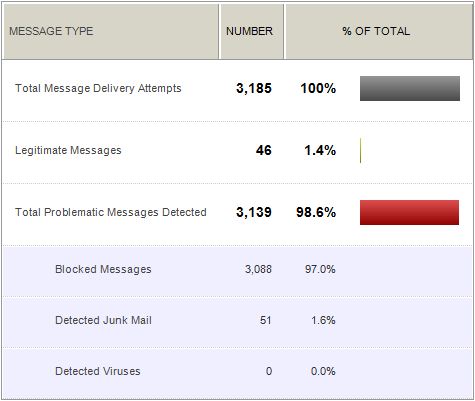 Email Archiving Software for Small and Medium-Size Businesses
MailArchiver™ is an email archiving software that solves your email management problems on Exchange Server. With thousands of customers, it is a leading email archiving solution for small to medium-sized businesses (SMBs). MailArchiver is used by administrators all over the world to maintain an archive of all corporate email correspondence, significantly reduce the demands on the Exchange server, manage and reduce the company's dependency on PST files and also to meet a growing number of regulations on compliance, eDiscovery and other legislation. It also enables you to extract valuable business intelligence from your email archive.
Relieves Exchange Server. Reduce the load on Exchange Server, increasing efficiency and providing your users with a virtually unlimited mailbox.
Reduces PST Headaches. Because PST files are cumbersome and difficult to maintain, especially as your network continues to grow, MailArchiver dramatically reduces your dependence on them.
Outlook Integration. Users can instantly and easily access archived emails directly from Outlook or the MailArchiver web interface.
Business Intelligence Reports. Leverage crucial business information about your system and users' behavior through a set of on-demand reports.
Assists with Compliance. Stores emails centrally and securely (tamper-free) for compliance, eDiscovery and internal investigations.
Easy Backups. Backs up emails in a way that allows them to be easily searched and restored in their original format.
Easy to Use. Easy to deploy and maintain. Very simple for employees to use from their desktops and on the move.
Proven Solution. MailArchiver is an award-winning solution used by tens of thousands of organizations around the world.
MailArchiver stores all your organization's email in a central location that is easily accessible in three ways: through a folder in your users' Outlook email client (including Outlook 2010), by using a web browser or from supported mobile devices. It integrates closely with Outlook in a first-in-its-class manner, avoiding the use of stub files which other products use.
MailInsights, MailArchiver's exclusive business intelligence module, offers administrators and management outstanding on-demand reports to help them manage email productivity and reduce risk.
Companies benefit from:
Access to emails if required for eDiscovery and email compliance purposes, internal inquiries and employee monitoring
A safeguard in customer complaints and lawsuits
Auditing functionality that ensures stored emails are genuine and have not been tampered with
A set of reports offering business intelligence from email, through the MailInsights module
A complete and secure archive of all company email
Network administrators can:
Allow users to access their emails from Outlook, including Outlook 2010, without the problems associated with stub files on Exchange
Reduce your message store size and improve Exchange performance
Reduce reliance on cumbersome PST files
Shorter Exchange backup and restore times
Archive past, present and future emails into one or multiple databases and avoid complex backup plans to copy PST files from each employee's workstation
Email retention policies that are intuitive to set up and fine-tune
End-users can restore any deleted emails themselves thus reducing the load on administrators
Employees can:
Benefit from an unlimited mailbox size even with Exchange mailbox quotas in effect
Instantly access archived email directly from Outlook, including Outlook 2010, or using the GFI MailArchiver web interface
Retrieve old and deleted emails on demand, with full thread and conversation
Use advanced email search and 'Saved Search' capabilities
Simply drag-and-drop from the Outlook Connector to restore an email deleted by mistake – no need to go through help desk
MailEssentials Complete Online is extremely simple to deploy, with little on-going management required.